6 Best Final Cut Pro Alternatives
Final cut pro has been a choice of users for a great time, but with time some flaw and its limitation make users to find out some different and new app, free of flaws and must contain new exciting features that enhance the charm of editing experience. So, now here are some more reliable and with exciting features app that fulfill the users demand. Users are purchasing and recommending these apps to each other. Here we have a look on some of these app with their little description and exciting features to guess either they are up to mark or not:
Alternative 1. iSkysoft Video Editor
iSkysoft Video Editor is another substitute of Final cut pro, because of many cutting-edge features its demand is increasing among the media experts. This workspace help the editor to add, mix, delete, different clip art and movies with help of given template and other smart tools. So, editing results in productive output with desirable changes. Here are its astonishing features.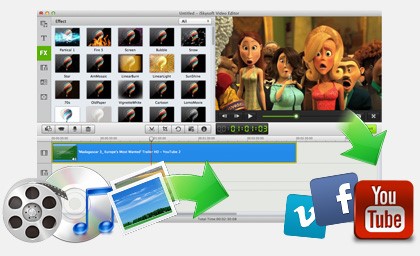 Simple and clear interface, pretty easy to use;
More than 90 types of transitions available to put video clips into a sequence.
Easy way of trimming, cropping and merging the clips.
More than 300 effects to apply: filters, overlays, motion effects, etc.
Adjusting the frames, bit rate and rate is hassle free now.
You can have an immediate look at the changes you made.
Fully support all OS X (El Capitan supported) and Windows (Windows 10 included).
Features of iSkysoft Video Editor
iSkysoft Video Editor is an easy-to-use yet powerful video editing program that works on Mac and Windows computers. It's an ideal Final Cut Pro for Mac and Windows alternative in terms of simplicity, features and ease to use. Get a free trial to see whether it's your perfect «Final Cut.»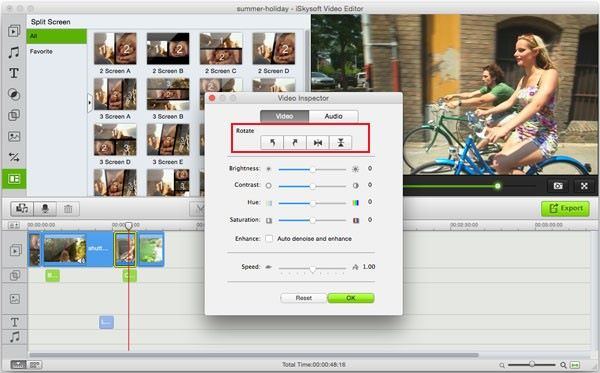 Criteria #1: Easy to Get StartedSeen from the primary window, iSkysoft Video Editor has an intuitive and user-friendly interface. This means that you can easily start video editing, even for beginning users. The drag-and-drop feature let you do almost anything — Drag and drop to import video and audio; drag and drop to move items and arrange them on timeline; drag and drop a transition, etc. Video editing made easy with this Final Cut Pro alternative for Mac.
Tips: Broad video formats are supported. Note that HD video formats are also included.
Video formats: MP4, MOV, F4V, M4V(without DRM), FLV, AVI, VOB, 3GP, 3G2, MPG, MPEG, TS, TRP, M2TS, MTS, TP, DAT, WMV, MKV, ASF, DV, MOD, NSV, TOD, EVO
Audio formats: MP3, M4A, WMA, WAV, AAC, AC3, OGG,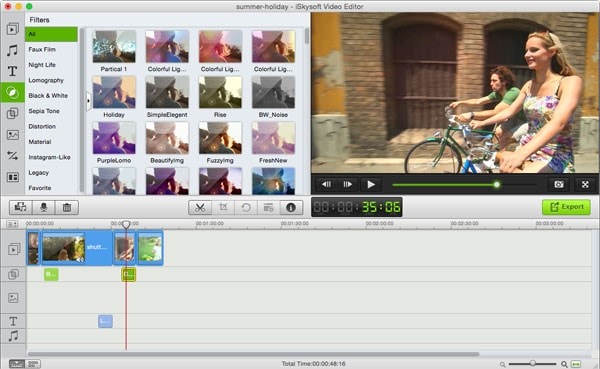 Criteria #2: Robust Video Editing ToolsWhen you're looking at purchasing video editing software, the important option is the application's editing tools and options. iSkysoft Video Editor allows you to split, merge and trim your videos with advanced timeline in a few simple clicks and in precise control. You videos will be instantly enhanced in perfect video quality with special effects, brightness, contrast, saturation and other adjustment tools.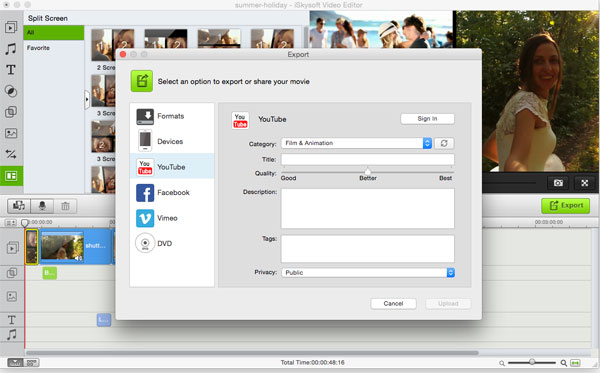 Criteria #3: Share Video Practically AnywhereYou can virtually export your finished movie to any format you want. Publishing your masterpieces to YouTube is great if you have lots of friends and family there. If you have iDevices like iPad, iPhone, and iPod, you can directly export video that will be played perfectly on the go. You'll share with no limits at all.
Alternative 2. Filmora Video Editor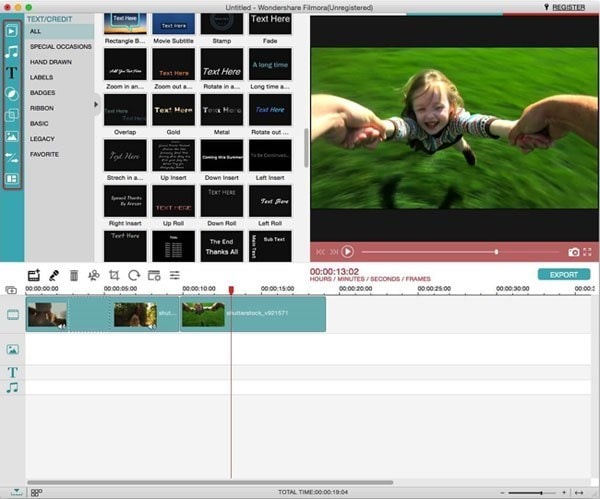 Though Filmora Video Editor is quite simple when you first take a glimpse of it, it allows users to create a professiona-looking video with simple clicks and drag-n-drops. It offers all the basic editing for users: trimming, cropping, combing, splitting, and rotating, allowing users to add background music, text, and transitions as well. What i like most are its motion graphics, filters and overlays. They help to export an impressive video.
Download the free trial version to have a try now!
Alternative 3. Adobe Premiere Pro
Some other apps are there that going to make video editing easy and to provide the professional media editors what they want. Adobe premiere is another adobe's presentation to their respectable users who appreciate their efforts and give their opinion to make the product best. Following features makes your editing experience more worthy: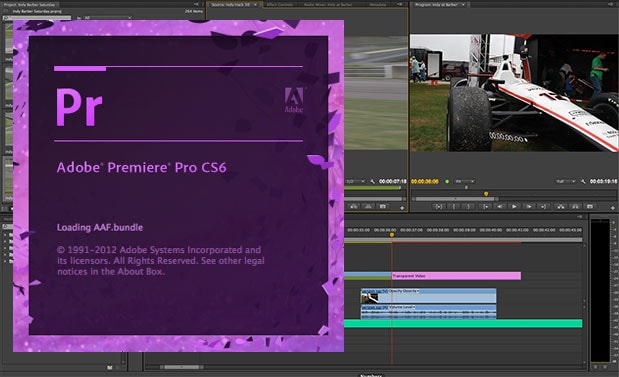 It support multiple camera footage editing simultaneously at the spot with excellent speed, while mixing the different frames at a given specific sequence at high rate.
It support NDxHD files and you can export avid as well as final cut pro assignments too with it.
It provide predetermined colors that help you to promptly select the color grades of your choice and reduce the time of adjusting the shades.
Its audio manager gives the media editing a living effect make the sound tracks more natural and exquisite to hear.
Whatever you are doing on devices, fear of losing the precious data make you to show concern at this point.
Adobe premiere pro provide the facility to stockpile backup files anywhere on a hard or somewhere else.
Alternative 4. iMovie
If you are in need of cut pro alternate then iMovie could be a best choice for you. The professional as well as individual media editor can use this app on their Mac and iOS without any issue or disruption. Changing the audio effects and mixing the video clipping, adding the title and background music tracks is not a big deal now just because of iMovie. Simply interface with predefined setting and availability of many editing options for further processing make its use easy for the first-hand users.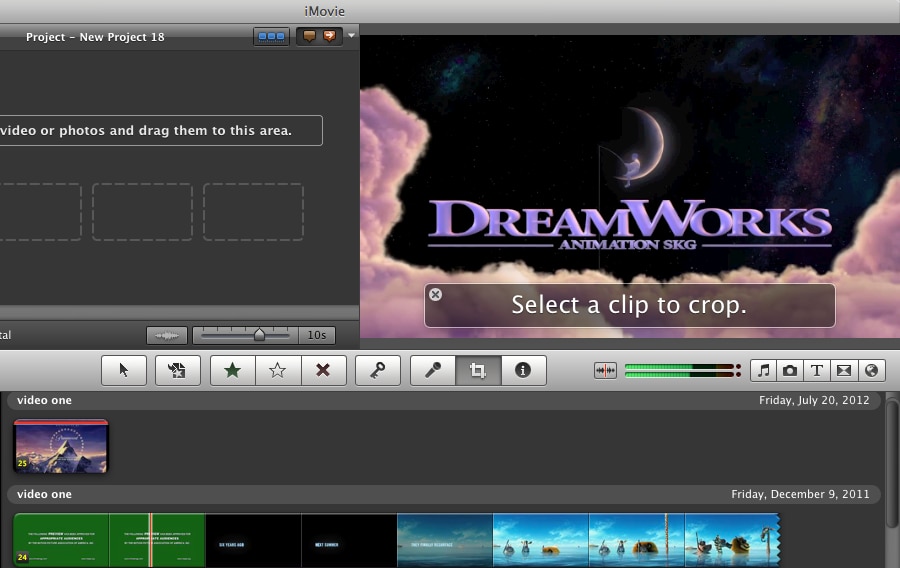 As for as its interface matters, it is simple and one-piece as comprise all what any can want in its media editing need.
Its high processing speed make it easy for user to accomplish the task in couple of seconds like sharing, importing and deleting the non-essential files. So no need to watch progress bar and get to bore.
One most exciting thing about iMovie is making trailer. Either you want to use a template or want to make of your own, you will find all here to make your editing experience more enjoyable and without getting exhausted.
Undo button is no doubt a great help in editing procedure when you are a new user. This software contains «Undo» button to help you get rid of unintentionally, or mistakenly selected changes.
After editing if you want to share your final project with someone else then it is not a big deal with «Share» button. Just click on it and you can share your files via Email, YouTube, iTunes, theater, Vimeo, Facebook and many more.
Audio editing effect are also supported by iMovie, you can have different sound effects by changing modulation, speed and pitch and amplitude.
You can make slow motion videos with help of iMovie's camera.
You can share and can store projects to Air drop to have a backup of your all edited data.
Alternative 5. Sony Vegas Pro
Sony Vegas pro is media editing software that has a natural approach of nonlinear editing of the media files. Firstly, it was only an audio editor but with time development of compositing features, independent resolution video sequencing and highly complex and detailed effects have make it able for both audio and video editing. With time it is becoming a first choice for professional user because of following bewitching features.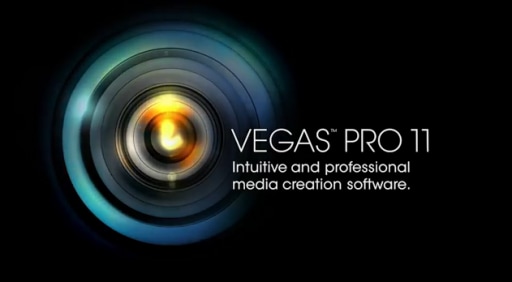 It supports many video formats like 2K, 4K, HD and SD for both 2D and 3D editing.
Have Easy Drag and Drop features to simply add files to workstation.
Can easily Transfer and share projects between two different Sony Vegas Pro working on two different devices.
For creative production it have many advanced tools, solicitous touches and precisely customized workstation.
Precisely defines color range and preset audio effects make editing more up to mark.
Have a large range of audio effects with supporting the 24-bit/192 kHz audio files with high resolution.
Alternative 6. Avid Media Composer
Avid is a thing to which the audio professionals going to love. It is a final app that has remarkable expertise to control, modify and edit the sound tracks. With great performance speed it make its place in other popular editing apps. With maximum processing speed it makes editing and mixing easy for you. Here are Avid's features: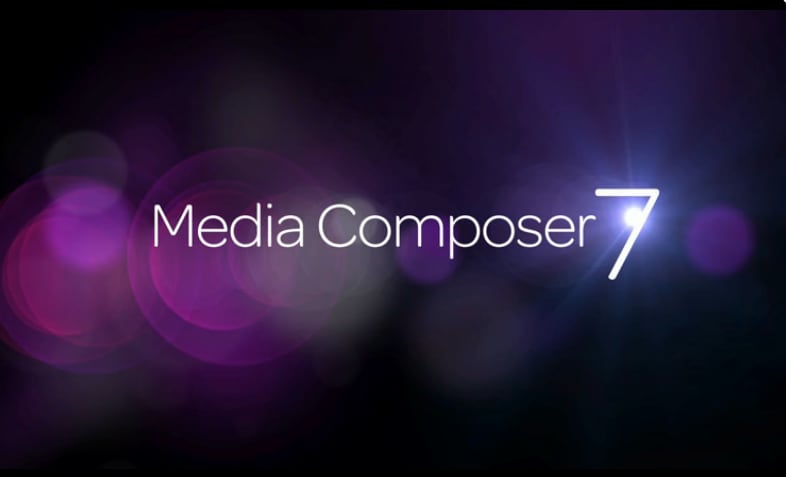 Smart tools of easy drag and drop.
Stereoscopic cutting out abilities.
Finest tools for color adjustment.
Live mate key.
Easy text searching with smart phrase finder.
Easy matching and mixing of different video clips and footages from different sources.
3D raping and animation making.